Our school's Early Years Foundation Stage (EYFS) is specifically designed for children aged 2.5 to 5 and concentrates on seven areas split between prime and specific areas of learning.
In Pre-Kindergarten and Kindergarten, we offer half-day and full-time enrolment. Our small classes and generous teacher to pupil ratio allows each child individualised support.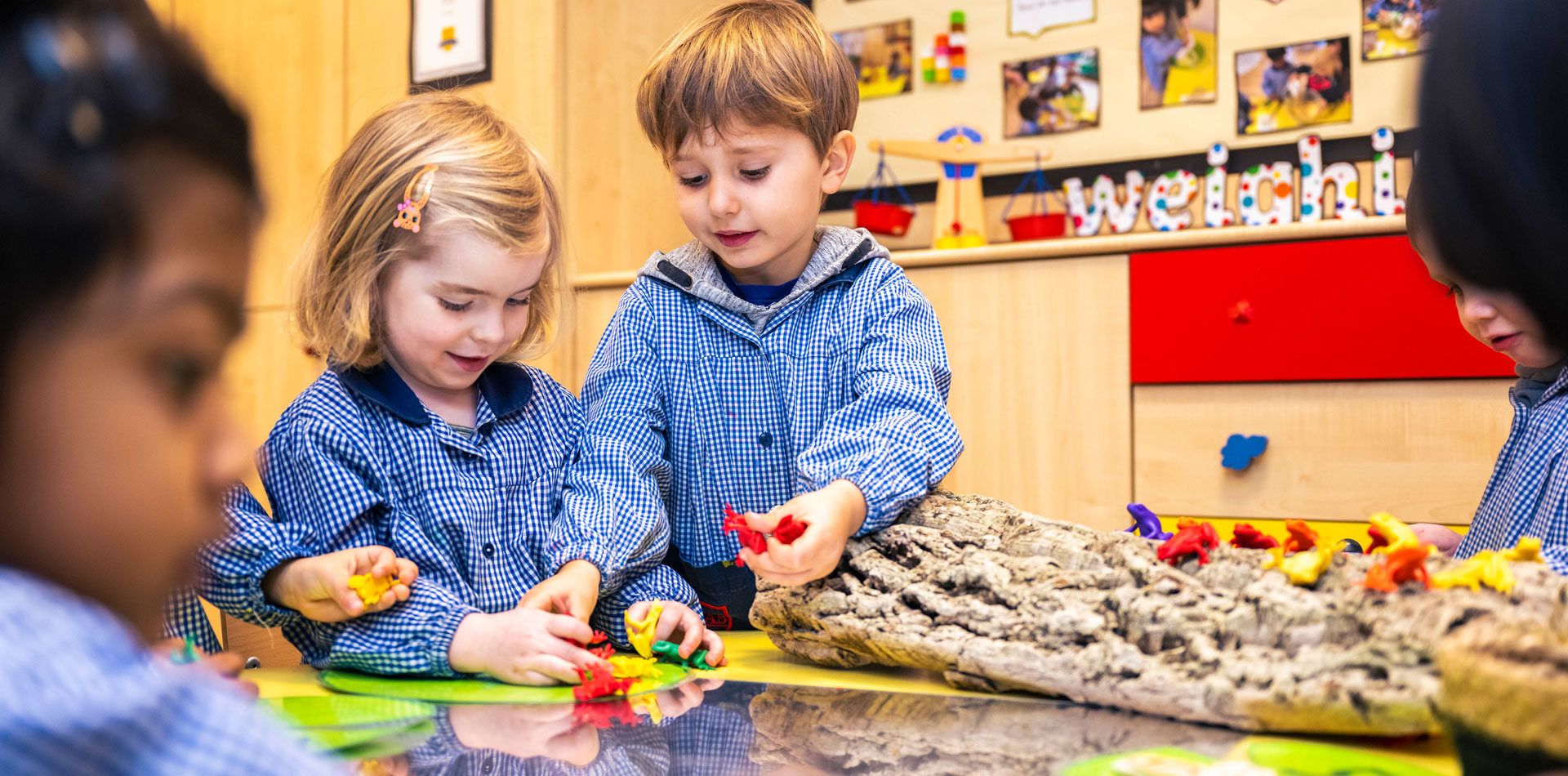 Areas of Learning
Teaching is often done through play with children learning about subjects and other people through games, songs, and other creative activities. These varied activities expand literacy and numeracy skills, as well as developing key skills to understand the world. Our core curriculum is taught entirely in English by qualified British teachers. Children also participate in some activities taught in French.
The Prime Areas of Learning

Communication and Language

Physical Development

Personal, Social and Emotional Development
The Specific Areas of Learning

Literacy

Mathematics

Understanding the world

Expressive arts and design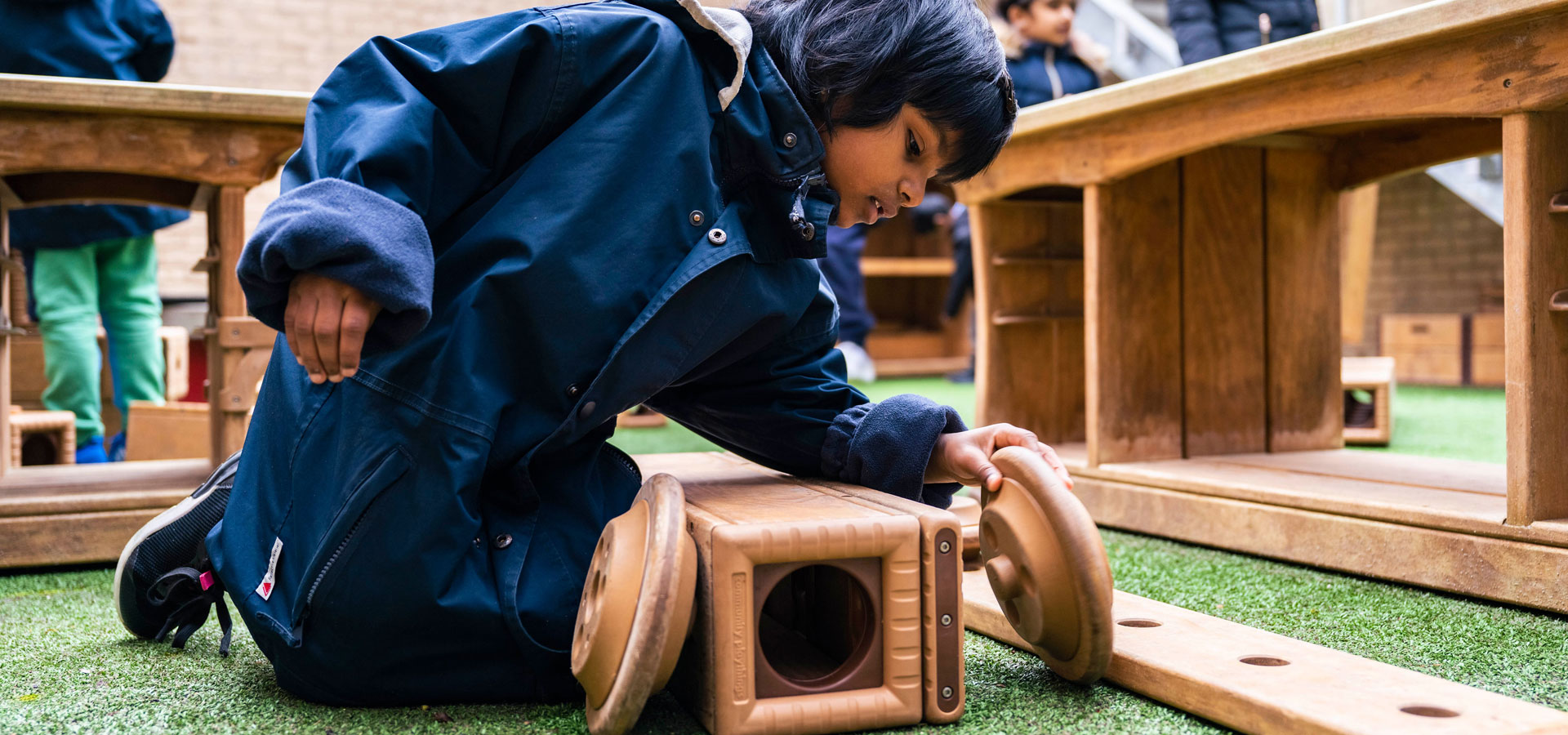 Outdoor Learning
At BJAB, we believe that providing ample opportunities for children to engage in outdoor play and learning is essential to develop gross and fine motor skills, social skills, problem-solving abilities, and creativity.
Our school has invested in providing excellent outdoor learning facilities to enable children to explore and discover the natural world around them with independence and curiousity. Our outdoor facilities include a playground, sandpit, and 'mud kitchen'/garden area that are all designed to be safe, stimulating, and fun for young children.
Our Early Years children also benefit from our trips programme to enrich their school learning experiences.
---
A Connected Learning Journey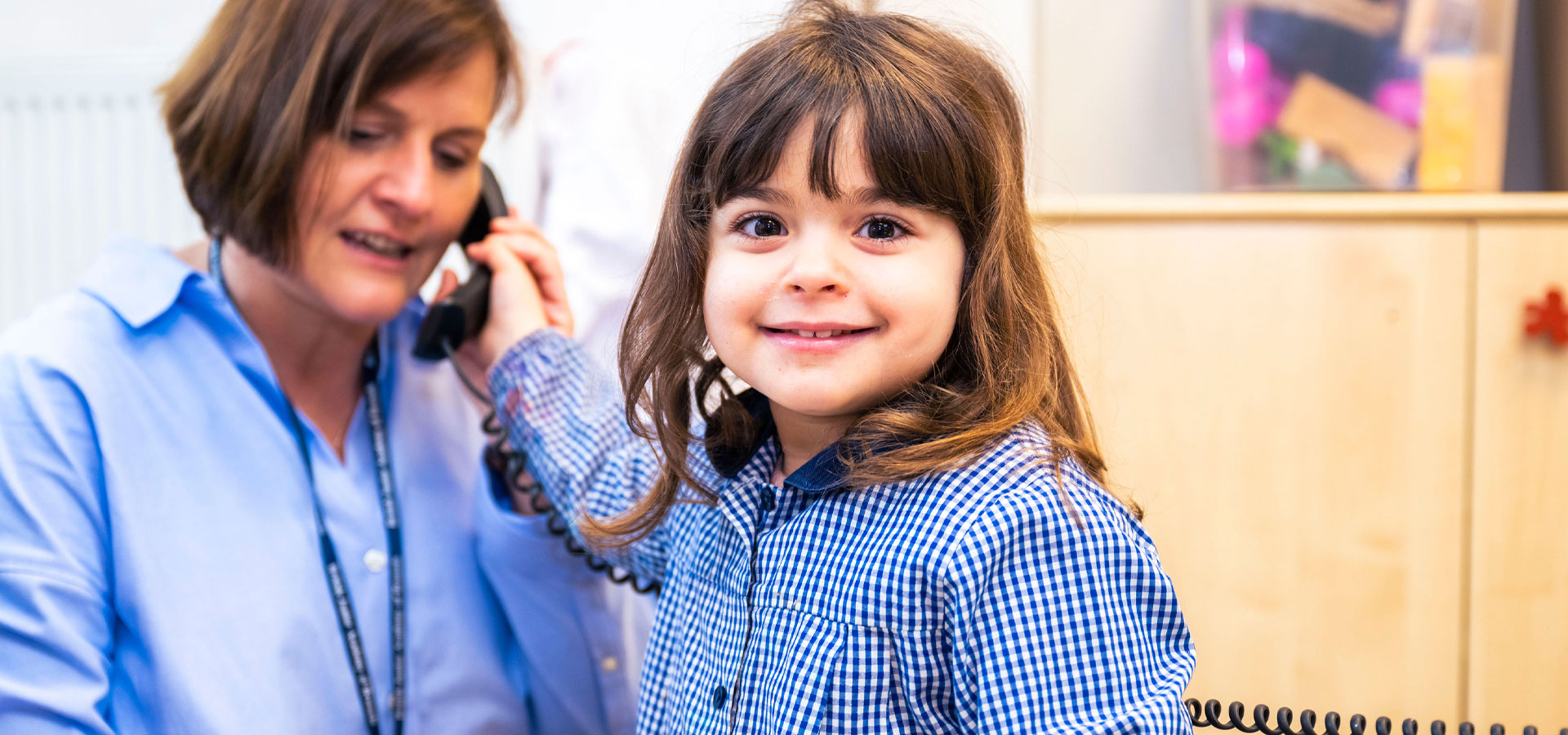 Learning observations allow teachers to track and share children's progress with parents, supported with evidence to mark key achievements.
Via our online platform, parents receive access to photographs and videos of their child's educational journey, highlighting each area of learning and allowing parents to celebrate their child's achievements at school.
---
Successful Transition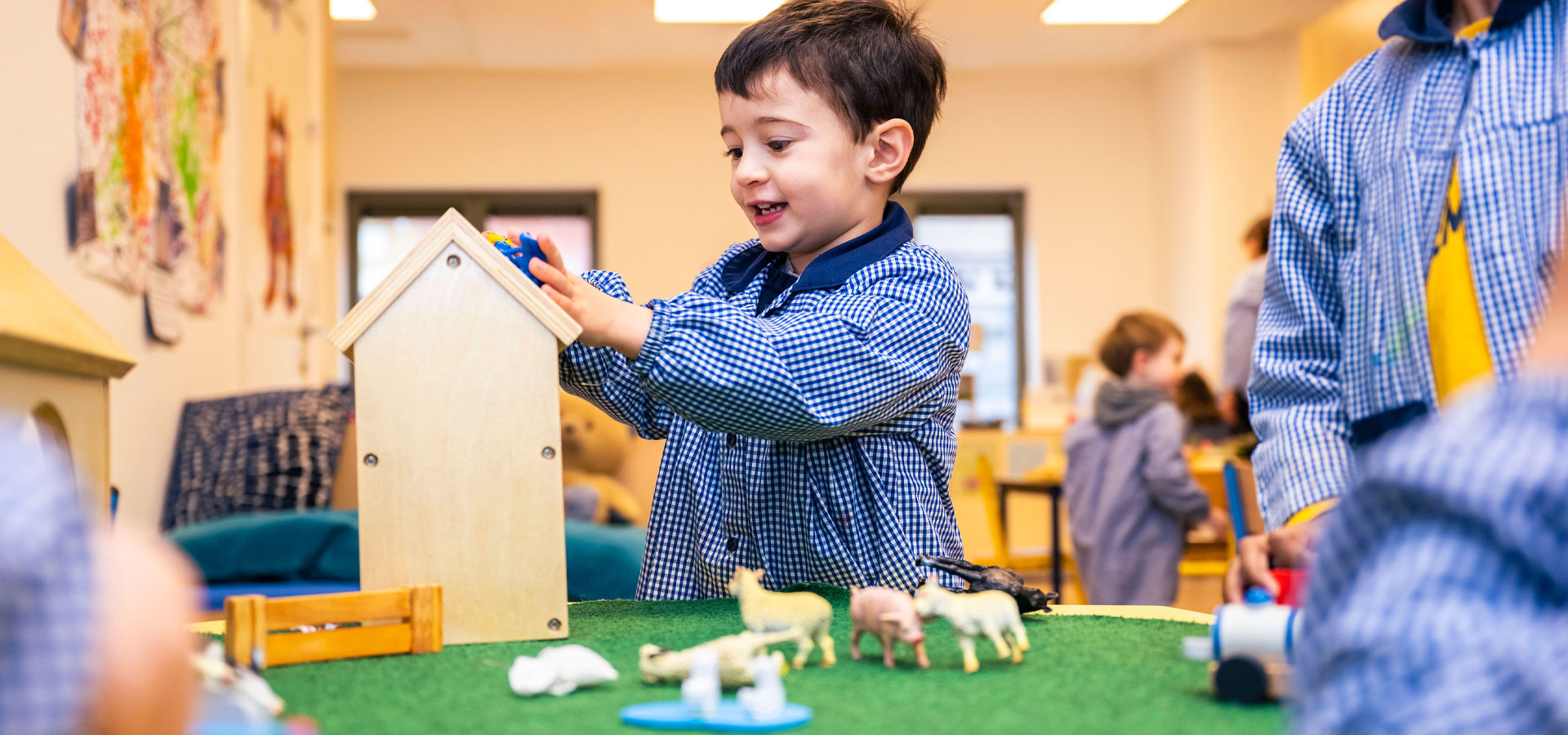 During this year, children develop essential skills such as independence, confidence, resilience, and curiosity, which help prepare them for the next phase of their education.
The Reception Class at our school serves as a bridge between Early Years and Primary School. In addition to developing important personal qualities, children in Reception Class are also introduced to Phonics, which is a crucial step in learning to read and write.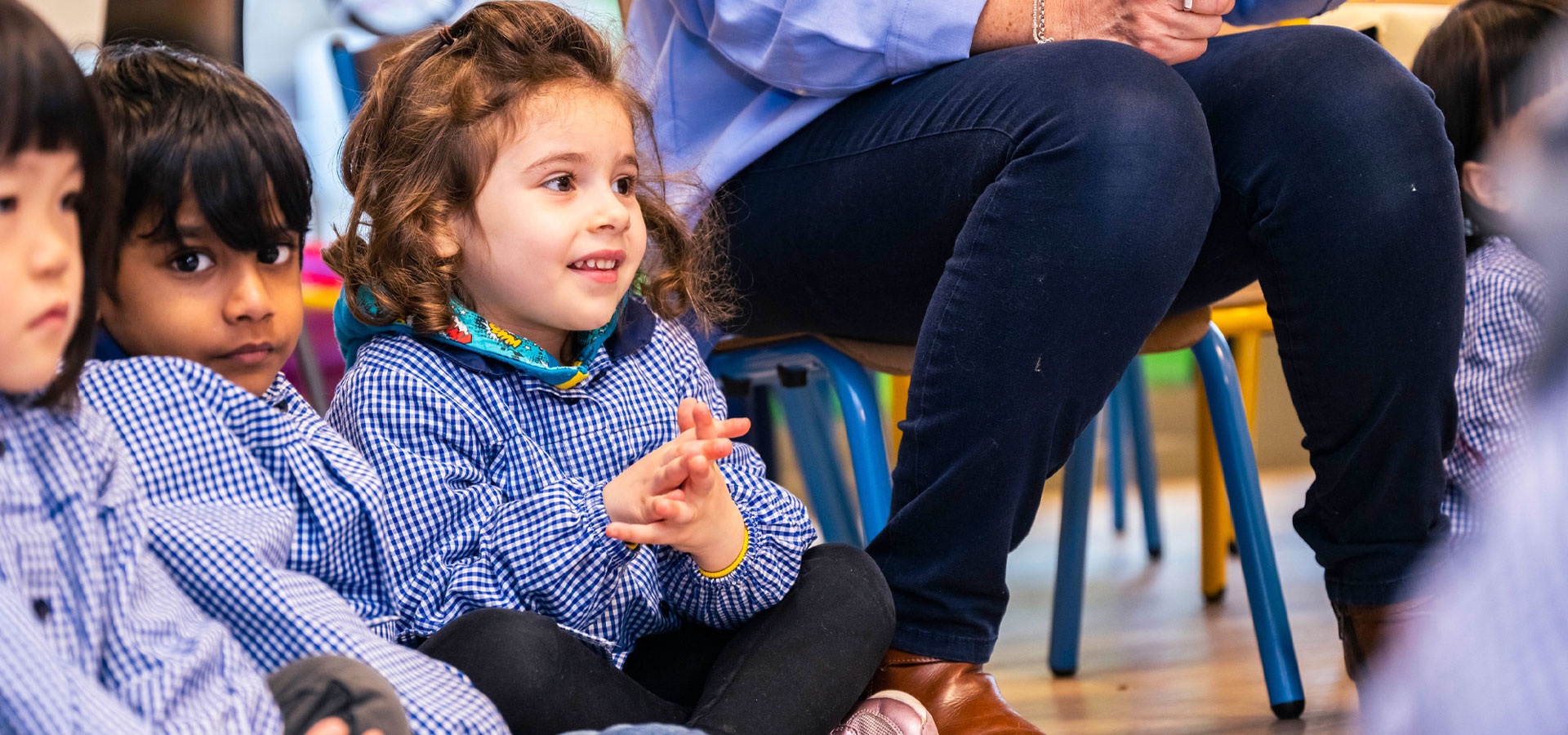 Alongside their language and literacy development, our Reception students also begin to develop their computer skills during dedicated ICT lessons. These early learning experiences set the foundation for future academic success and digital literacy.
Our curriculum is well-rounded and designed to provide a variety of experiences for our young learners. Through a broad curriculum including French, Music, and Physical Education (PE), our aim is to provide a stimulating and nurturing learning environment that supports the development of the whole child, preparing them for success both inside and outside the classroom.
At the end of the Reception year, an assessment profile of each child is passed on to the teacher of the next curriculum phase as children transition into Year 1 to ensure success as they move up to Key Stage 1.

A Day in Early Years
The schedule below reflects a sample day for our Kindergarten class. Timetables change each year and are provided to parents at the start of the school year.
| | |
| --- | --- |
| 8:00 | Arrival at school & play while settling into class |
| 9:00 | Music & movement |
| 10:00 | Morning playtime (on the playground) |
| 10:15 | Snack in class |
| 10:30 | Circle time: Numbers |
| 10:45 | French language activity |
| 11:30 | Afternoon playtime (on the playground) |
| 12:00 | Lunch (in the Sunshine Gym) |
| 12:30 | Nap or quiet time |
| 1:00 | Outside learning |
| 2:30 | Snack and storytime |
| 3:00 | Playtime |
| 3:20 | Dismissal |
| 3:30 – 6:00 | Garderie service available |