The Independent School Inspectorate rates BJAB as "Excellent" (2019) in all categories.
Accreditation by ISI is completed on a 3-year basis, involving extensive review of statutory requirements for safeguarding and health and safety among others, as well as educational quality. BJAB is proud to be one of the few schools in Brussels to be regularly inspected by ISI.
The school possesses Ofsted's British Schools Overseas (BSO) accreditation. BJAB is a member of two prestigious organisations: COBIS (Council of British International Schools) and IAPS (The Independent Association of Prep Schools).
View our latest ISI report | PDF | 282KB
---
Results
Being a school that has a clear focus on academic achievements and high standards for our pupils, we take the progress and attainment of our children seriously, particularly in the core subjects of English and Mathematics. We use a mixture of teacher assessment and testing data to record and report progress children have made, alongside their attainment.
Fundamentally, we aim for pupils to achieve above age-related expectations in testing. We define this as achieving a standardised score of 110 and above, placing them in approximately the top 20% of attainment for pupils of their age.
In June 2022, the median standardised score of a BJAB pupil in Mathematics was 118, achieving above age expectations. The median score in English was 113, achieving above age-related expectations.
The data below shows teacher assessment of pupil achievement related to age-related expectations at BJAB at the start and at the end of the previous academic year: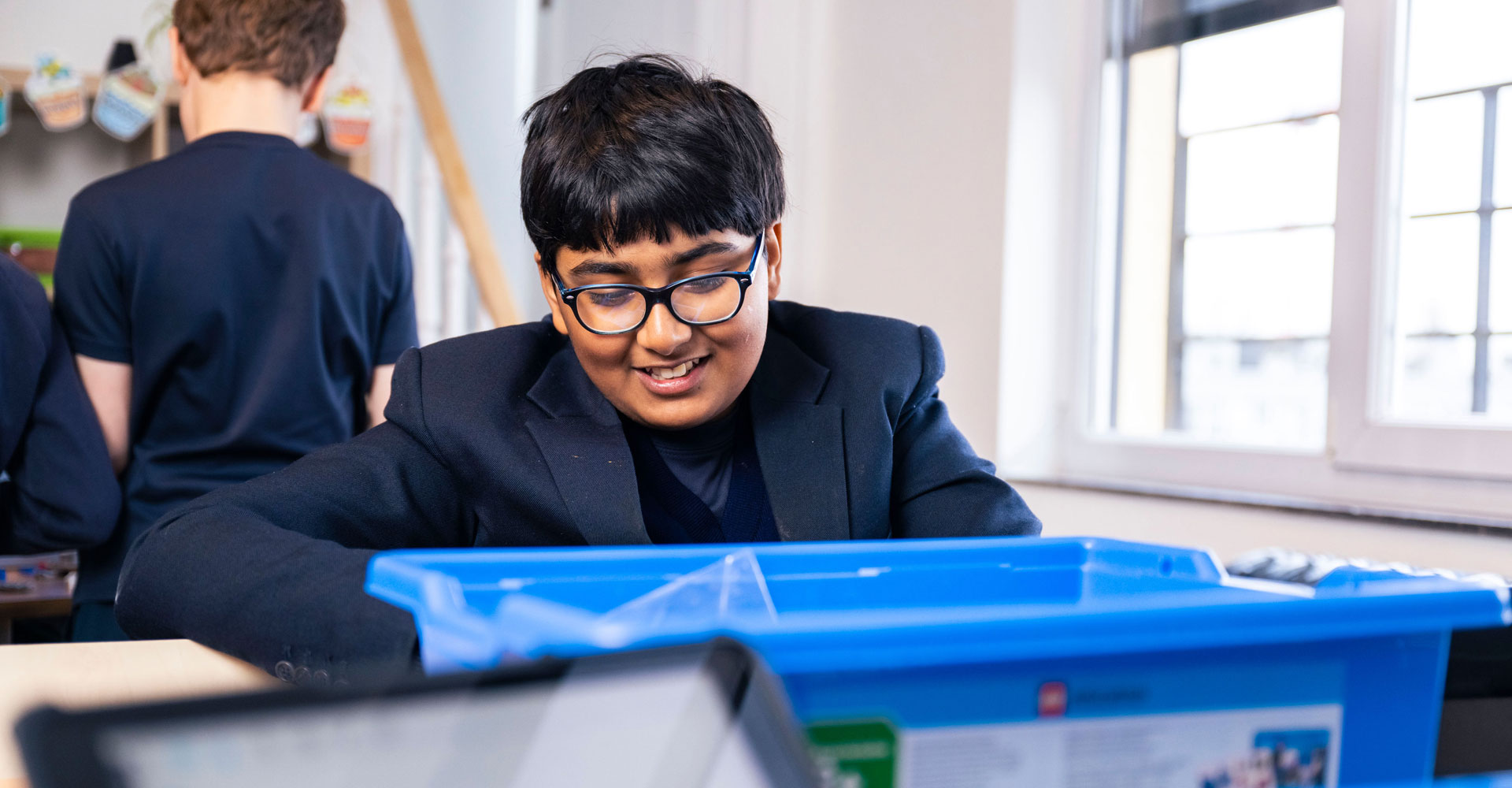 Secondary Provision Expansion
Following over 30 years of academic excellence at the primary level, BJAB is proud to offer excellent secondary provision.
Destinations
As an international school, BJAB pupils often move on to highly prestigious schools all over the globe. Our unique curriculum prepares them to succeed in a variety of environments, from IB to Cambridge to the Belgian school system. In the past, BJAB pupils have gained secondary school entrance to:
Eton College, UK
Thomas's Battersea, UK
St Paul's Girls' School, UK
Ardingly College, UK
Bradfield College, UK
James Allen's Girls' School, UK
Sevenoaks, Kent, UK
St Mary's, Ascot, UK
Cheltenham Ladies' College UK
The King's School, Canterbury, UK
Westminster Under, London, UK
St Andrew's Episcopal School, Potomac, MD, USA
Washington International School, Washington DC, USA
Glenalmonds, Edinburgh, Scotland
British School of Paris, Paris, France